Nine Media's G Suite Transition to Paid Google Workspace with TS Cloud
Summary
At Nine Media Co., Ltd., the transition from the free version of G Suite to Google Workspace coincided with the service discontinuation and the company's division. Discover the reasons behind choosing Google Workspace over other services and the decision to purchase through TS Cloud.
Client Information
| | |
| --- | --- |
| Company Name | Nine Media Co., Ltd |
| Company Profile | Nine Media Co., Ltd. is a media production company that specializes in creating customer-exclusive owned media. Nine Media Co., Ltd works hard to regularly update its website to attract and engage with audiences through insightful column articles. Additionally, Nine Media Co., Ltd often undertakes website development projects from scratch, whereby they provide comprehensive support for their client's audience engagement. |
| Industry | Media Production, IT |
| Company Size | Less than 50 |
| Introduction Date | September 2021 |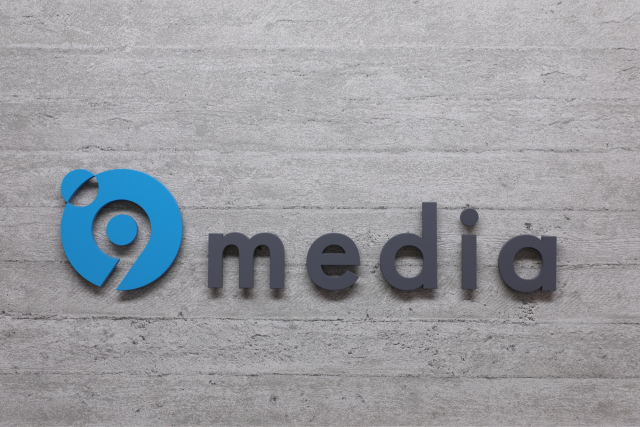 Transition to Google Workspace and Choosing Agency Partnership
①Moving from G Suite to Google Workspace During Organizational Restructuring
A decade ago, Nine Media sought a unique email address and opted for the free version of G Suite. Operations heavily relied on G Suite, but the impending discontinuation prompted consideration of alternatives like Microsoft 365. Challenges like data migration and onboarding deterred the shift, leading Nine Media to stick with Google. During this period of change and prompted by Nine Media's division into subsidiaries, new accounts were launched for group companies. Each subsidiary within the group independently operates Google Workspace.
②Necessity of Data Management to Enable Full Remote Work
Initially, Nine Media relied on NAS as a shared server which minimized the use of Google Drive. However, with COVID-19, the limitations of NAS for remote work became apparent. While attempting to use other substitute file servers, usability issues always posed a significant challenge for Nine Media. Consequently, the need for a solution to full-remote operations was recognised which led to the utilization of Google Drive for cloud-based data storage.
③Choosing a Vendor with Data Migration Support
While acquiring Google Workspace accounts for their group's companies, Nine Media considered purchasing directly from Google. However, faced with huge unfamiliarity, Nine Media recognized the need for data migration support. As a result, they opted to purchase Google Workspace through an agency, choosing TS Cloud for its supportive infrastructure.
After contacting several agencies who supports Google Workspace, TS Cloud stood out to Nine Media by providing detailed guidance prior to any implementation or commitment. Through multiple interactions with representatives of TS Cloud, Nine Media was assured that they will receive the attentive support they needed in both stages of implementation and post implementation. Based on these experiences, Nine Media made the decisions to purchase Google Workspace through TS Cloud.
Fast Changes with Google Workspace
①Maintaining a Google-Based Work Environment with Upgraded Infrastructure
Nine Media initially used G Suite to implement various processes with Google tools like Gmail and Google Calendar. Switching to Google Workspace easily maintained a familiar work environment and ensured a smooth transition to a system that effectively addresses their challenges.
②Flexible Access to Shared Drives from Inside and Outside the Office
Limited features in the free G Suite made it challenging for Nine Media to establish rules for effective file sharing and Google Drive usage. Consequently, the utilization of G Suite features remained heavily restricted.
Today, Nine Media's new Google Workspace plan enables administrators to manage user permissions and control external sharing effortlessly. This has improved IT security whereby file sharing restrictions are still in place at locations outside the office – a significant advantage akin to the traditional NAS system.
Additionally, as Drive was present in G Suite, staff at Nine Media began adopting the additional tools of Google Workspace with ease and in a short relatively time. This greatly contributed to Nine Media's smooth transition and integration of Google Workspace into their daily operations.
③Smooth Data Migration with Support from TS Cloud
During Nine Media's data migration process, it was found necessary to transfer files to Drive from existing accounts, and to migrate data from external mail servers to new Gmail accounts. Through frequent assistance from TS Cloud, Nine Media was able to successfully complete their data migration process without any complications.
Future Outlook
Looking towards the future, according to Nine Media, there is a feeling that their rules regarding the use of Google Drive are currently lax. Therefore from the perspective Nine Media, if Google Workspace were to position themselves as a service to replace the traditional shared server, Nine Media hopes to establish and enforce clear internal regulations for its usage.
Additionally, while internal file sharing can only be completed with Google Docs, files that are shared to individuals outside the company may need to be shared with using Word or Excel. In such instances, by utilizing the desktop version of Google Drive, uploaded files can be edited and updated in their original Word or Excel formats. According to Nine Media, it is observed that many staff members are unaware of such functionalities. Therefore, today, Nine Media aims to promote awareness of such convenient features and they hope to explore even more effective utilization methods based on specific needs.
At the time, amid the increased opportunities for online meetings due to the pandemic, Zoom dominated the landscape. However, for Nine Media, Google Meet was the right choice for them. The Business Standard plan in use at Nine Media offered features such as recording and breakout rooms, which proved beneficial for casual internal communication. Nine Media hopes to begin to do more and become more hands-on with the multitude of tools offered by Google Workspace in the future.
Client's Comment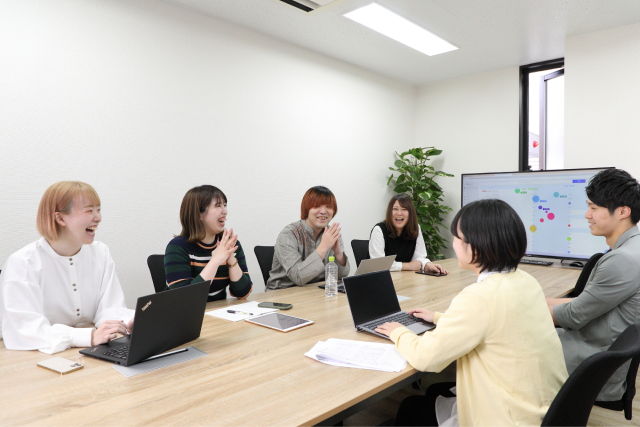 Get started on your free trial!
If you're interested in using Google Workspace