"Even though our staff was not familiar with Gmail, we were able to successfully implement G Suite through TS Cloud's education training courses!"
Summary
Lih Jing Realty, which originally used only instant messaging software for communication and file transfer, began to consider that the company needs to store and manage files on a more permanent basis, and thus introduced G Suite into the company. Although Lih Jing has no IT personnel, and most of its staff was not familiar with Gmail, with the assistance of TS Cloud in the initial set up and through education training, even those employees who has never used Gmail before could also easily get started, which allowed the company to push the internal use of G Suite more effectively. This can be used as a reference for traditional construction and architecture sector looking to implement G Suite in the office environment.
Client Information
| | |
| --- | --- |
| Company Name | Lih Jing Realty Co., LTD |
| Company Profile | A restrained and sensible soul, with a simple and rational approach. The steadfast persistence towards architecture nurtures the passion and concern for society and humanities. The sensible essence, rational ideal, and the pursuit of what is true, good, and beautiful in architecture are the core objectives of Lih Jing's corporate philosophy. |
| Industry | Construction |
| Company Size | Less than 50 |
| Year of Establishment | 2018 |
Results
| Before | After |
| --- | --- |
| Standard messaging software is unable to provide permanent or long-term file and data storage. | Google drive can be used for long-term file storage, and is easy to manage. |
| Company policies were communicated by mouth or on paper, and are not easy to track down. | Important policy documents can be organized based on folders on Google drive. |
| Leave taking required paper-based submission, which was troublesome for employees and difficult to organize for management. | Using Google sheets for leave taking makes it more convenient for management to collate and manage. |
Benefits
G Suite Business with its unlimited storage space was chosen for data storage.
Lih Jing Realty, which originally used only instant messaging software for communication and file transfers, was unable to store files long term. It was not possible to search for the files past a certain period of time, and files often disappear when employees leave the company, leading to important company intellectual assets to be lost. Thus the company decided to purchase G Suite, and based on his personal experience of using Gmail in the past, Mr. Wang believed that Gmail is a very convenient tool whether it is its interface or operation. Purchase of G Suite Business not only gives access to Gmail enterprise mailboxes, and also unlimited space on Google drive, which eliminate all the file storage and management problem of the past in one go.
No need to be concerned when the employees have never used Gmail before. The specialist on hand makes sure everyone knows how to use Gmail in one course!
After deciding to use G Suite, in consideration that many of its staff was not familiar with this Google product, the company decided to engage TS Cloud for its G Suite education training service, so as to increase their familiarity with the software. Mr. Wang said that through the user education training course and the manager education training course, Lih Jing employees were not only able to understand its basic operations in just one course, but also had experts on hand to help answer any questions and clear up any confusion. Through our specialists' onsite explanations and drills, the promotion of applications related to G Suite will also be smoother in the future.
Mr. Wang indicates that as TS Cloud provides toll-free technical support service, whenever he or his colleagues has any operating issues, they can directly seek specialist assistance on the phone. Whether it is basic interface operation issues, how to set up or delete team drive data, or drive file streaming, they can get immediate assistance from our specialists. In addition, our specialists can also provide appropriate suggestions for making improvement to internal operating protocols, such as using Google Sheets to create basic leave-taking forms, to allowing employees to directly apply for leave online. The supervisors can also collate and manage the spreadsheets, which improve on the cumbersome process of paper-based leave-taking process.
Using team cloud drive for file organization makes searches even faster!
In the past, Lih Jing Realty used instant messaging software to transfer file, which only provide point-to-point communication, and it was not possible to systematically categorize and manage files. After using G Suite, Mr. Wang was able to use team drive to organize the files that was scattered through the company by departments or purpose. Important company policy documents and resources can also be safely stored in the cloud folders. Any employee that needs to look at important documents can easily find what they need in the team drive. Even when they are away from the office, they can use the free cloud drive app on their cell phone to look at the files, making it so much more convenient for file access and management.
TS Cloud's comment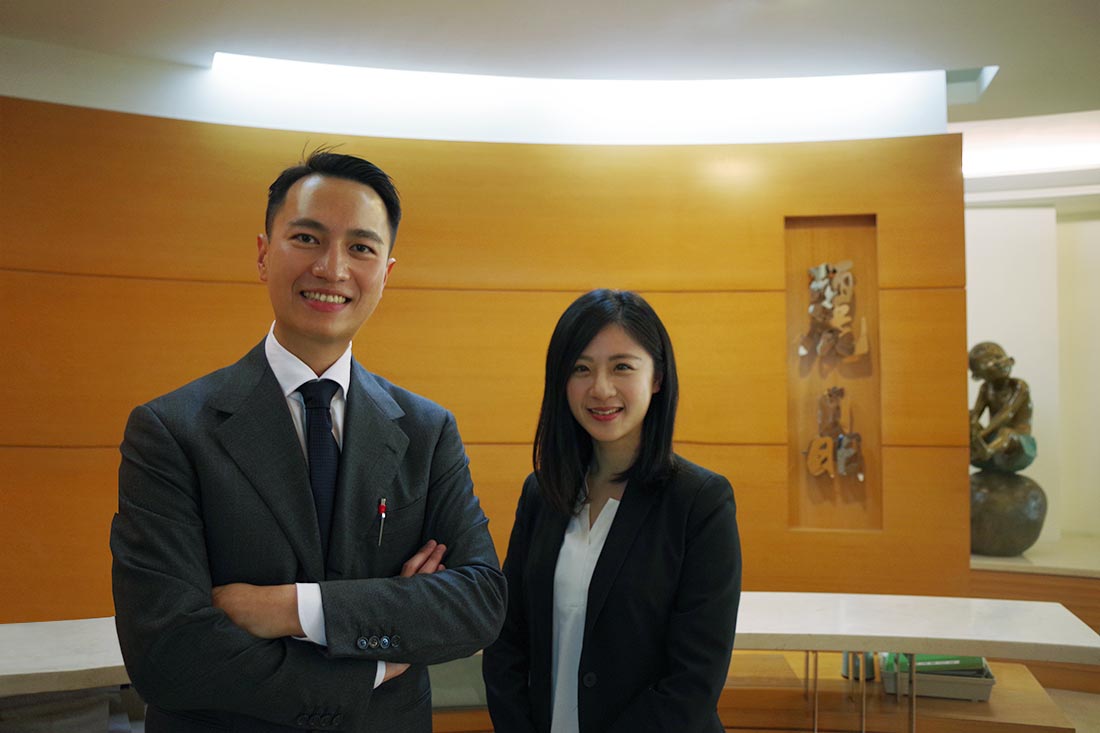 Get started on your free trial!
If you're interested in using Google Workspace