All in One Google Workspace Solution for Forward School
Summary
Getting a job done with proper tools has been a day to day challenge for Forward School. Time, as the main factor in completing a task with a productive tool is a must to get work done fast, better, and efficiently. With Google Workspace all-in-one productive tool, Forward School is now working better with no hassle!
Client Information
Forward School, Penang, Malaysia.
| | |
| --- | --- |
| Company Name | Forward School |
| Company Profile | Forward School is a revolutionary technology and future skills school based in Penang, Malaysia that equips aspiring tech professionals with industry-ready skills required for the fast-moving tech sector. It provides a range of expert-led on-campus training in coding, data science, design, digital marketing, and more. |
| Industry | Education Industry |
| Company Size | Less than 50 |
| Year of Establishment | 2019 |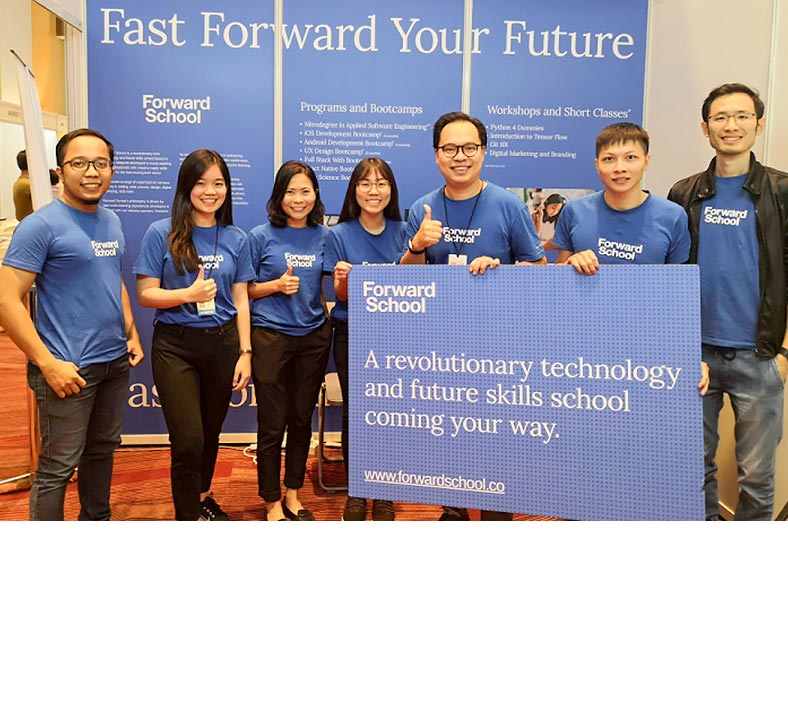 Challenges
Switching from one platform to another consumes much time in our day to day tasks.
Forward School, started as a 4-person organization 2 years ago to now, a full-blown school that caters to over 100 students yearly. With that, a reliable collection of tools that can support the daily business activities and workflow administration is needed. Trying using other individual apps is a go and error for us as it gets troublesome and time-consuming when a need to switch from platform to platform occurs.
Solution by TS Cloud
Swift support by the team!
Opting for Google Workspace was a no-brainer for its comprehensive features, varied productivity apps, and easy usage. In fact, the entire team of Forward School uses Google Calendar religiously for all the sync-ups and meetings. However, without TS Cloud, we would not be able to get what we are now. Professional service by the team leads to a better understanding and solution on Google Workspace for Forward School.
Results & Benefits
Google Workspace gets the work done seamlessly.
As a result of adopting Google Workspace, a domain-branded email has increased the credibility of Forward School. Productivity tools such as Google Docs, Sheet, and Slides have enabled the team to collaborate in real-time and with accessibility 24/7 and boosted the team's overall productivity with seamless interoperability. To retain the high engagement in the team, Google Meet has all it does to ease the team sync-ups and some online classes when it happens to have to work from home.
Customer Reviews
Get started on your free trial!
If you're interested in using Google Workspace