Excellent Service by TS Cloud eases the Google Workspace Adoption.
Summary
Conducting physical training online is a twist during this Covid pandemic. Getting started on time, getting the participants into the meeting, running on clear visuals of the exercise is the key concern for a physical fitness trainer. With Google Workspace and technical assistance by TS Cloud professionals, RD Fitness has beat the competition through epidemic!
Client Information
RD Fitness Performance Sdn. Bhd., Penang, Malaysia.
| | |
| --- | --- |
| Company Name | RD Fitness Performance Sdn. Bhd. |
| Company Profile | The RD Fitness Performance studio was established in 2018 and is run by an internationally recognized trainer, Rafael Duro. RD Fitness Performance focuses on delivering results for clients whether they are trying to get in shape for an event, lose weight, complete body transformation, or simply improve their daily quality of life. Through a combination of excellent training and nutrition programs, based on science, physiology, and nutrition, RD Fitness Performance delivers amazing results to all clients. |
| Industry | Healthcare & Life Sciences |
| Year of Establishment | 2018 |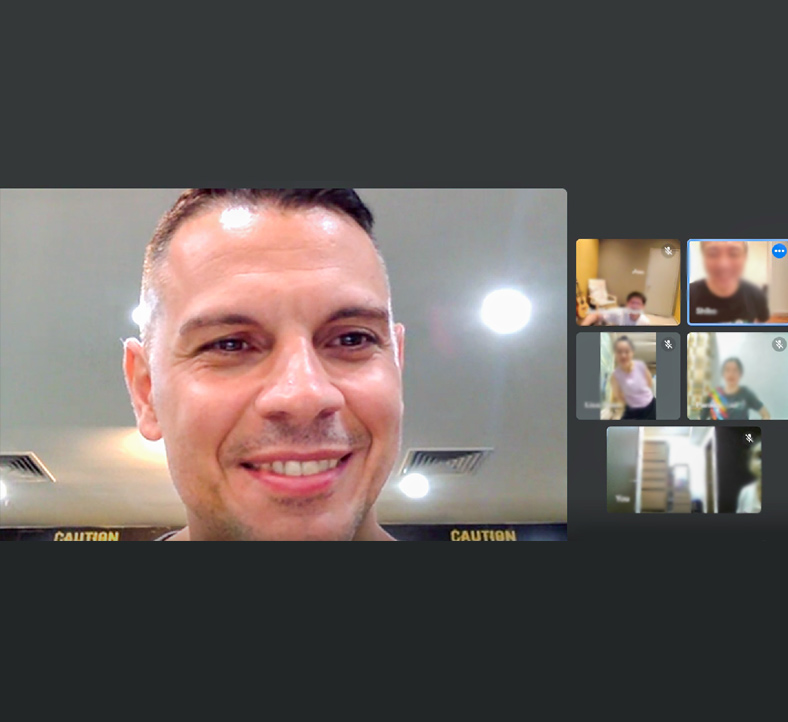 Challenges
Setting up the online physical training was a great challenge for me.
Conducting online training is a part of RD Fitness's service in helping the customers to achieve their dream body. Setting up the online training includes the process of sending the calendar invitation, email notification, setting up the video conferencing, and getting the feedback from the clients is a hassle as it needs to use different platforms and tabs to perform each task accordingly.
Solution by TS Cloud
Personalized assistance by TS Cloud's professionals has made it all easier!
Through TS Cloud's professional and mastership assistance, adopting Google Workspace was plain sailing. Swift assistance in helping customers to adopt Google Workspace familiarization is a priority by TS Cloud. Defamiliarization is not a barrier when setting up Google Workspace with TS Cloud. A detailed guide, professional service, and quick assistance make it easy for RD Fitness to adopt the Google Workspace at the nearest time.
Results & Benefits
Conversion to Google Workspace brings convenience and efficiency!
Setting up the training session at the preferred time includes inviting the clients, and getting the meeting link directly from the Google Calendar interface has saved the hassle. Auto-uploading the training recording file and sharing it with specific clients brings convenience through Google Drive. Feedback is easily analyzed through Google Forms and auto invitation through Gmail is handiness.
Customer Reviews
Get started on your free trial!
If you're interested in using Google Workspace